Jersey gets campaign to prevent water pollution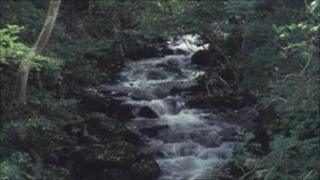 Schools and businesses in Jersey are being asked to get involved in a campaign to prevent the sea and rivers being polluted.
The Blue Fish Campaign will highlight the effects of polluting road drains that flow into reservoirs and streams.
Similar campaigns have taken place in the UK, Canada and the USA.
Organisers hope schools, businesses and States departments would play an active role in protecting Jersey's water environment.
The campaign was being supported by the States of Jersey and Jersey Water.
The Minister for Planning and Environment, Deputy Rob Duhamel, said: "The Eco-Active Blue Fish campaign recognises the advantage of working with schools, businesses and States of Jersey Departments so that they understand about pollution and can take steps to stop it.
"Selected drains that carry surface water will have a picture of a blue fish stencilled next to them to signify that they are connected to a stream, reservoir or the sea.
"In doing this it is hoped that participants can help prevent pollution entering Jersey's watercourses."