Nero pull out of Jersey Live festival in September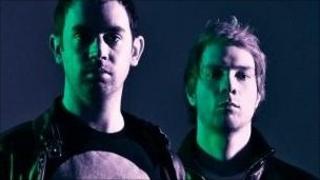 Dubstep DJs Nero have pulled out of the Jersey Live festival of music in September, according to organisers.
The electronic producers, who were due to play in the dance arena on Saturday 3 September, withdrew from the event for "family reasons".
They will be replaced on Saturday by Breakage, who was due to play Sunday, in a slot that will now be taken by DJ JFB.
Brighton-based JFB is two time UK DMC DJ champion.
Jersey Live organiser, Warren Le Sueur, said: "It's an unfortunate reality with music festivals that with so many artists being booked, occasionally one or two have to cancel their appearances for various unforeseen reasons.
"It's happened to Jersey Live a couple of times since 2004 and we've acted quickly in each instance to name a suitable replacement.
"We are disappointed not to have Nero coming back to the island to play on this occasion as planned and we are going to bring them over to play a club set in the near future."
Jersey Live Festival is taking place on Saturday 3 and Sunday 4 September at the Royal Jersey Showground in Trinity.
Organisers say the line-up on the events seven stages has now been finalised with acts including Madness, Plan B, Zane Lowe, Mr Oizo, Sasha, The Ting Tings and Feeder set to perform.
JFB is joined in the Dance Arena by headliner French electro producer Mr Oizo, trance/house DJ Sasha and BBC DJ's Zane Lowe and Annie Mac among others.