Stuart Syvret loses appeal at Jersey Royal Court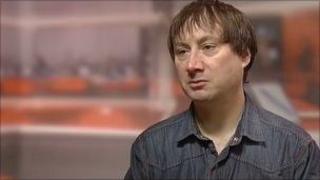 Former Jersey politician Stuart Syvret will not be going to jail, after opting to serve 80 hours of community service for his contempt of court conviction.
In November he was sentenced to 10 weeks in prison but only served one night after appealing, saying evidence was gathered unfairly.
In the Jersey Royal Court on Monday judge Sir Christopher Pitchers rejected Mr Syvret's appeal.
But he said the police could have done some things differently.
Before hearing the result of his appeal Mr Syvret said he would be standing for election in October.
He said he was not planning to stand for the States again, but changed his mind after being asked by members of the public.
Data protection
He was arrested and charged with breaching data protection laws in 2009 when he published personal information on his blog.
He failed to appear before magistrates and fled to England, which led to the contempt of court conviction.
When he eventually returned to Jersey, he was convicted of all the charges and because he refused community service was sentenced to go to prison for 10 weeks.
Mr Syvret had fines for data protection and motoring offences reduced to £1,400 from the original £4,200.
In the Royal Court on Monday he was ordered to pay £5,000 in court costs, half of the original £10,000.