Jersey's men's refuge needs extra £25,000 to operate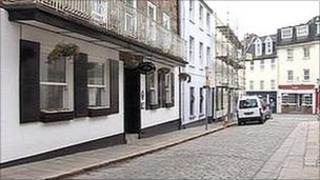 Within three months of officially opening Jersey's first men's refuge based in St Brelade said it was struggling for money.
Sanctuary House in St Aubin offers men who have nowhere else to turn a place to stay during a life crisis.
The charity said it needed to raise £25,000 in next few months.
The refuge was fully booked within hours of opening its doors in May 2011 against a backdrop of opposition from local residents.
The Christian charity that runs Sanctuary House said it underestimated the amount of money it would need to operate.
Church donations
Colin Taylor from the refuge said it was mainly funded by church donations and income support.
He said: "We will have a shortfall in the next three months and we need to see what we can do to combat that the same as every other charity.
"When we opened we were not in a position for the allocations of charities from banks and other organisations as they had already been allocated.
"We are registered now for next year but we have identified for that three month period we will have to do additional fundraising."
The opening of Sanctuary House on the St Aubin High Street was met with opposition from people living nearby.
St Brelade Deputy Sean Power, who is a trustee of the shelter, said that added extra pressure.
He said: "There is an element of negativity in St Aubin that isn't helpful but I think we will win them around after six months or a year."
Much of the £25,000 the refuge needs will be used to make sure the property meets fire safety regulations.