New chairman for Genuine Jersey Association gets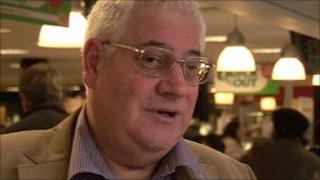 The former chief executive of the Channel Islands Co-Op has been appointed chairman of a Jersey produce association.
Jim Hopley took over from Ken Syvret who stood down after five years as chairman of the Genuine Jersey group.
Mr Hopley retired from the Co-Op in January after 40 years with the organisation.
Genuine Jersey was set up in 2001 to raise awareness about goods that are produced in the island.
Chief executive John Garton said there was a good response to the advertisement for the role and Mr Hopley's experience in food retail would be invaluable.
There are currently 117 members of the association and Mr Garton said that number was growing.