Views wanted for consultation on Jersey education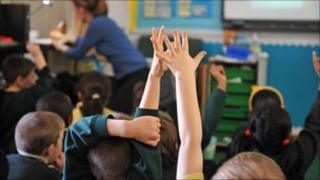 Jersey's Education Department is asking more people to take part in a consultation on the education system.
The review, called "Learning for Tomorrow's World: The Future of Education in Jersey" deals with all aspects of the island's schools system.
Islanders are being asked to identify strengths and weaknesses in the system and invited to suggest improvements.
Education bosses said many comments had been made by parents but teachers and firms have also submitted views.
The consultation paper includes questions about giving children the best start to their schooling, the selective nature of the education system and special needs.
It also asks about apprenticeships and adult courses at Highlands College.