Jersey stabbings: Second Home Office pathologist called in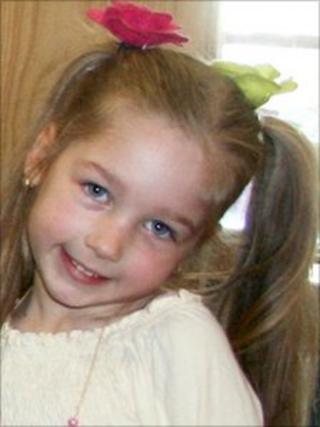 A second Home Office pathologist has been called in to help with post-mortem tests on six people who died in a fatal stabbing in Jersey.
Tests on a man who died and one of two women killed in the attack confirmed they both died of multiple stab wounds.
Post-mortem tests on one of three children killed began on Wedneday.
And examinations on the two other children and the second woman who died in the incident will be started later on Wednesday afternoon, police said.
The police said they hoped all the post-mortem examinations would be completed by Friday, following which formal identification of all the victims would take place.
Izabela Rzeszowska, her two children, Kinga and Kacpar, and her father Marek Garstki are believed to have been among those stabbed to death.
A 30-year-old man, named locally as her husband Damian Rzeszowski, has been arrested and remains stable in Jersey General Hospital.
Jersey Police said they were waiting for confirmation from doctors about when he may be considered fit enough for police detention and questioning.
Mrs Rzeszowska's friend Marta de la Haye and young daughter Julia are also believed to have been killed.
'Rumour and speculation'
Senior Investigating Officer, Det Supt Stewart Gull, said: "There is a great deal of rumour and speculation about what has happened here and that can only cause the relatives even more distress, so I appeal to everyone to allow our investigation to follow the evidence to establish the exact sequence of events."
He also asked people with any information to come forward to police.
He said: "Any piece of information, no matter how small or insignificant it might seem, could provide us with an important piece of the jigsaw of evidence, and I would appeal to anyone to contact us if they think they may be able to help."
The States of Jersey Police said the major incident room had completed over 40 key witness statements, and more than 100 lines of inquiry had been followed up.
A helpline was set up for islanders in Jersey who felt they needed support following the stabbings on Sunday.
The Health and Social Services department is working with the Samaritans to offer advice.
More than 8,000 people have joined a tribute page on Facebook to the victims of the attack.
A book of condolence has also been opened at Jersey's Town Hall.