More Jersey pupils get top A-level grades than in 2010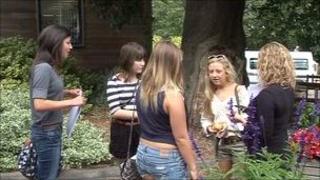 About 64% of Jersey's A-level pupils achieved the highest grades of A*-B, according to the education department.
The department said about 12% of all A-level entries were A* grade, up from 9.1% in 2010 when the grade was first introduced.
Assistant Minister for Education, Sport and Culture Anne Dupre said she was pleased with the results.
Deputy Dupre said the results showed that "post-16 education is strong and something we should be proud of".
The States of Jersey-owned fee-paying grammar school, Jersey College for Girls, said it had seen the highest A-level results in the school's history.
College principal Carl Howarth said: "These wonderful results reflect their tremendous hard work and intellectual inquisitiveness and the deep dedication and skills of our staff. They have achieved our best ever A-level results."