Jersey Overseas Aid Commission donates £4m to UNICEF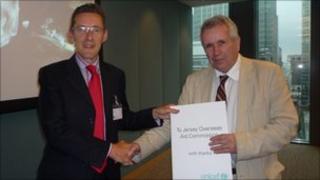 A reception has been held by UNICEF to say thank you to the Jersey Overseas Aid Commission for more than £4m in donations.
At the event in London, the JOAC was thanked for its generosity.
UNICEF said that in the past year the JOAC had helped Liberia, Benin, Kyrgyzstan, Haiti and Pakistan, amongst other countries.
"The people of Jersey should feel extremely proud," David Bull, Executive of UNICEF UK, said.
"Because of Jersey Overseas Aid Commission, millions of children have been able to drink clean water, to receive an education, to be protected from disease.
"This is without doubt an incredible achievement."