Jersey Aberdeen Angus beef gets Genuine Jersey approval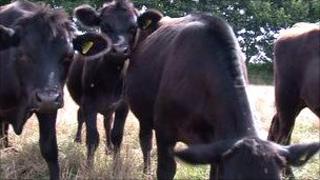 Beef from cross-bred Jersey and Aberdeen Angus cows has been accredited as Genuine Jersey for the first time.
The organisation has accepted 19 island producers as new members so far in 2011.
Genuine Jersey was set up in 2001 as a non-profit association to raise awareness of locally-produced goods.
There are currently 119 members of the association with more expected over the course of 2011.
Genuine Jersey members include cake makers, fishermen, jewellers, photographers and the island's newspaper, the Jersey Evening Post.
St Saviour dairy farmer Paul Houze, who received the Genuine Jersey stamp of approval for his Jersey-Angus beef, said he wanted to join the association because of its growing reputation for promoting Jersey's produce.