Vigil held to remember Jersey's stab victims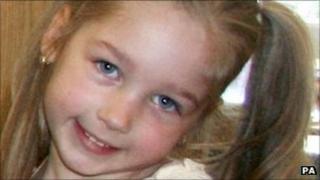 A candlelight vigil was held in the centre of St Helier in memory of six people who were fatally stabbed.
A man, two women and three children died in the attack in St Helier on Sunday 14 August.
A 30-year-old man, named locally as Damian Rzeszowski, who was the husband of one of the victims has been arrested in connection with the stabbings.
The vigil, suggested by a resident, was held in Jersey's Royal Square on Saturday.
Facebook suggestion
Izabela Rzeszowska, her two children, Kinga and Kacper, and her father Marek Garstki died in the attack.
Family friends, Marta Dominika De La Haye, and her daughter Julia also died.
Their post-mortem examinations showed they all died from stab wounds.
The vigil followed a suggestion on Facebook for a public demonstration of sympathy.
The idea came from Jersey resident, Edward Macdonald.