Jersey government wants money-saving ideas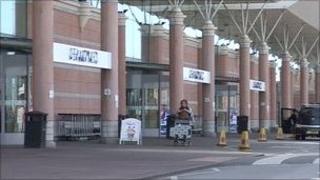 People in Jersey are being asked by the treasury department to suggest ways the government can save money.
Some of the ideas, published on Facebook include selling Jersey Airport and ending free car parking for politicians.
Treasury Minister, Senator Philip Ozouf said the States needed to save £65m by 2013 to balance Jersey's budget.
He said that once that was achieved there would be new savings targets taking suggestions into account.
The exercise, called Value Jersey, involves people sending their money saving ideas to the States of Jersey through email, Facebook and Twitter.
Other ideas suggested include bringing back prescription charges, ending the subsidy to the Aquasplash pool, and selling privatising the prison.
The Treasury Minister, Senator Philip Ozouf, said the department would publish the suggestions online and respond to them over the coming months.
He said: "I am very pleased that islanders are showing such interest in discussing the options for Jersey's future.
"I hope the public's involvement will help to ensure that we build and maintain a culture of continually reassessing and seeking efficiencies throughout the public sector."
One suggestion sent to the States was that the prison should be privatised and employ private security staff for inmate escort duties.
The Home Affairs department responded to the suggestion saying there were operational and other reasons to keep the prison in States management.
They said: "Another savings proposal is prisoner repatriation. This requires a lot more work on legislation, international agreements, liaison with the UK authorities, etc which is better managed from within."