Jersey States Police move-plan-collapse to be studied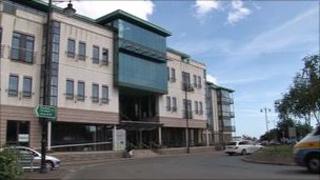 Reasons why a plan to re-locate a large part of Jersey's police headquarters fell through are to be investigated.
The States wanted to buy an empty office building in Green Street, St Helier, but the deal was called off by the building's owners.
A States of Jersey scrutiny panel will now examine the proposal to buy Lime Grove House.
It will also examine the impact it could have on the States' reputation.
The plan to move at least some of the States police out of its Rouge Bouillion headquarters was first suggested in the 1990s.
Since then more than 20 sites have been considered.
Earlier this year, it was announced that Lime Grove House, near the Green Street entrance to the tunnel, had been chosen.
The States hoped to buy the building, which has been unoccupied since it was built, and move nearly 200 police officers and support staff there.
But the deal was called off when the owners leased it to a finance company instead.
Jersey's treasury minister, Senator Philip Ozouf, said a new building would be found as soon as possible.