Jersey pensions set to rise from autumn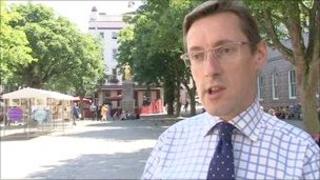 Pensions are set to rise in Jersey from the autumn.
The increase was linked to a 2.5% rise in annual earnings and other benefits, including incapacity and maternity, were also set to rise.
Single pensioners would see their weekly rate rise by £4.48 to £184.45 and married couples pensions would rise from £298.76 to £306.25 per week.
But the social security minister was considering whether the way the rises were calculated needed to change.
Deputy Ian Gorst said questions had been raised over whether the average earnings index or a combination of the index and inflation should be used to calculate increases.
A UK government actuary was about to finish a three-year review of the Jersey Social Security Fund which would be used to plan future changes to the Social Security Scheme.
Higher than UK
Deputy Gorst said: "I have asked the government actuary to include in his review an analysis of the impact of changing the method used to increase pensions from year to year."
The minister said the method of calculating pensions was introduced in Jersey in 1990 and had made sure pension rates had kept up with the level of wages in Jersey.
But he said in 2008, 2010 and 2011 the RPI (Retail Prices Index) had been higher than the earnings index.
He said: "As a result, the Jersey pension rate of £184.45 a week compares very favourably with the UK pension of £102.15."
The social security minister said he would be publishing a report on the subject at the end of October.
He said following the elections, the new social security minister would be able to put the plans to the new States Assembly.