New homes plan for Sion Methodist Church in St John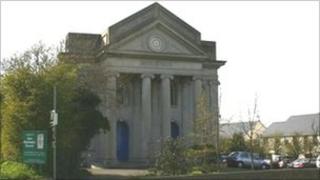 A plan has been submitted to build eight new homes at Sion Methodist Church in St John in Jersey.
The Jersey Methodist Circuit has put forward an outline plan to the Planning Applications Panel.
It wants to convert the existing church building, which is listed, into four homes.
It also wants to convert the school hall into two residences and build two new homes. The caretaker's cottage would be kept as it is.
Before the decision was made to sell Sion Methodist Church, it had been closed for more than a year because the congregation could not afford the running costs.
After the final service in June 2010 the congregation moved to the nearby United Reformed Church.