Man charged over death of Dita Paverniece in car crash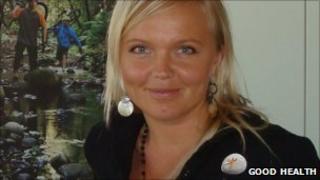 A man has been charged with causing death by dangerous driving after a fatal car crash earlier this year.
It happened on 12 February on the St Clement coast road, Jersey, and killed Dita Paverniece, 27, from Latvia, a passenger.
The driver, Niall Linden, 36, of Midvale Road in St Helier, appeared in Jersey's Magistrates' Court on Wednesday.
Mr Linden is next due to appear in court on 5 October.
On this date the case is due to be committed to the Royal Court.
He was given £10,000 bail.