Euro cash machine for St Helier Post Office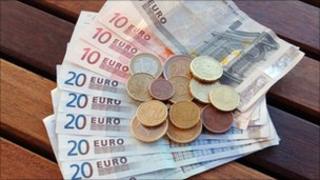 New cash machines that dispense euros are being installed in the main post office in St Helier.
Jersey Post said the machines would run alongside its foreign currency service in the Broad Street office.
Kevin Keen, the chief executive of Jersey Post, said: "Our foreign currency service is very popular.
"Lots of people travel not very far to France and need euros to spend when they get there, so we hope this extra investment will help us further."