Syn3rgy win Jersey Junior Battle of the bands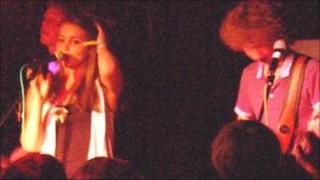 Jersey indie rock band Syn3rgy have been crowned Jersey's best young band of 2011.
The five-piece band won the final of the Junior Battle of the Bands competition on Tuesday night.
Syn3rgy performed in front of about 300 people at the Havana club and described the experience as "amazing".
They have won the chance to perform on the Pirate Tease stage at Jersey Live on Saturday and a one-day recording session with local studio Tune Core.
The second-place act was indie-folk singer Jack Chown, who won £300 worth of music equipment vouchers.
Third placed band Hidden Tricks were only put together the day before the first heat six weeks ago.
The band's singer was visiting from Sweden at the time and had to fly back to Jersey when they got through to the final on a wildcard.
Other acts performing included Surge, Brice Harris and Two days Too Soon.
Money raised from the six-week-long Junior Battle of the Bands goes to La Motte Street Youth Music Centre and the Teenage Cancer Trust.