Jersey Democratic Alliance not standing in elections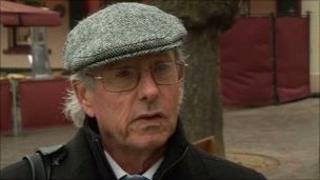 The Jersey Democratic Alliance will not have a candidate in the elections.
Its only current member in the States, Deputy Geoff Southern, will be standing as an independent and not on behalf of Jersey's only registered political party.
He claims there would be attempts to block candidates like him from succeeding in this year's elections.
Meanwhile there is a group of like minded election candidates forming political allegiances.
Former politician Ted Vibert is training would-be candidates in public speaking and States protocol.
Advocate Rose Colley, who is running for senator, said she and a number of others had been talking with former Deputy Andrew Lewis and some associates, who were offering some guidance on running for office in Jersey.
Islanders will go to the polls on the 19 October 2011 to vote in deputies, constables and senators.
Next week is the nomination deadline for candidates.