Elizabeth Rourke Jersey General Hospital death: 'Lessons learned'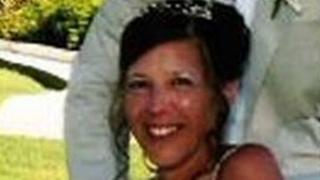 Jersey's Health Minister Deputy Anne Pryke has claimed lessons have been learned, as the inquest ended into the hospital death of a Jersey woman.
Former nurse Elizabeth Rourke, 49, died from internal bleeding after a routine operation performed by a locum doctor at Jersey's General Hospital in 2006.
She suffered a perforated uterus and lacerated pelvic blood vessel, causing a massive internal haemorrhage.
Speaking after the case, Deputy Pryke offered her sympathy to her family.
Mrs Rourke's death, following a minor gynaecological procedure, prompted a report from consultancy firm Verita, which criticised management and patient care practices at the hospital in St Helier.
The inquest heard how health officials had acted on the 30 recommendations made in the report.
In a written statement, Deputy Pryke assured islanders that patient safety is, and always will be, the health department's highest priority.
She said: "[Mrs Rourke's] death was a source of great sorrow to her family, friends and colleagues and resulted in a police investigation, manslaughter trial and GMC hearing."