Jersey stabbings: Music event to raise cash for charity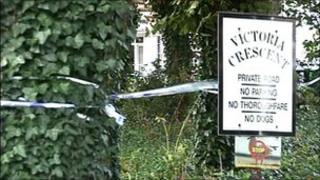 Polish and Jersey musicians are joining forces to raise money for the families of those stabbed to death last month.
A man, two women and three children, all from Poland, were killed in the incident in St Helier, Jersey.
The event, involving live music and food stalls and a remembrance service, is being held on 10-11 September from 12:00-20:00 each day.
The Victoria Crescent Community Fund, which offers financial help to the families of those killed, will benefit.
Overseen by the Parish of St Helier and Jersey's Polish community it aims to cover any expenses not provided for by the States.
Three Polish bands are being flown over by the Polish Consulate and will be performing free of charge and they will be joined by Jersey bands and performers, who have also donated their time.
Damian Rzeszowski, 30, has been charged with the murder of his wife Izabela Rzeszowska, 30, and their children, Kinga, five, and Kacper, two.
He is also accused of killing his father-in-law Marek Garstka, 56, and family friend Marta Dominika De La Haye, 34, and her five-year-old daughter Julia.