Jersey gives cash boost to get young into work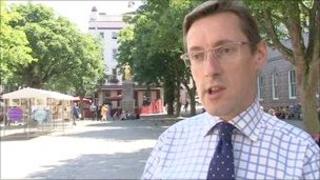 Cash incentives are being offered to young people in Jersey to get them into work.
The scheme will apply to islanders under the age of 19 who are undertaking work experience or training.
Funding for the new system has been made available following a cut in income support.
Social Security Minister Deputy Ian Gorst said it was a change that would act as a great incentive to encourage younger islanders into work.
He said: "If you're on the advanced work scheme we're going to be giving you around £75 for attending those courses for eight weeks.
"Then when you go on a work placement we'll give you £35 a week and if you attend all of it, basically we'll give you a completion bonus of £100."