Jersey attack victim taken to Southampton Hospital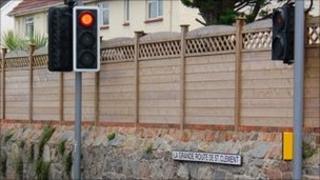 A man who received head injuries in an alleged assault in St Clement on Sunday has been taken to hospital in Southampton.
The 22-year old was trying to flag a taxi when he and another person were attacked by three others.
The injured man is unconscious but stable after treatment in Jersey's General Hospital.
He has been transferred to Southampton General Hospital where there is a specialist head injuries unit.
States of Jersey Police said the men were returning home at about 01:10 BST on Sunday when they were attacked by three people aged between 17 and 20.
Just before the incident it is thought the two men were walking along Plat Douet Road towards the traffic lights at the start of St Clement's Inner Road.
They had their thumbs out trying to get a lift or a taxi in the pouring rain.
A number of people were in the area at the time and the police want them, and those in a dark coloured VW Golf who stopped to help, to get in touch.