Jersey's registered voters are up by 12% on 2008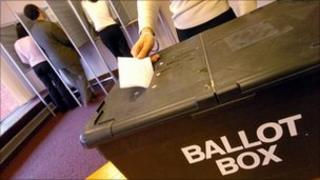 The number of people registered to vote in Jersey for the 2011 election is up by 12% on 2008 according to the States.
People will go to the polls on Wednesday 19 October to choose 34 new States members.
It is the first time people in the island have been able to vote for all three offices - Senators, Deputies and Constables on the same day.
Constable Ken Vibert from the committee of constables said they were hoping more people would turn out to vote.
There are 61,987 people registered to vote in the election.
There are 82 candidates up for one of the 34 seats available and 11 politicians, mostly Constables, have been returned unopposed.
Thirteen islanders put themselves forward for one of four senatorial seats.
There are also six Senators who are not up for election as they are halfway through their six year term of office.