New information service launches for Jersey families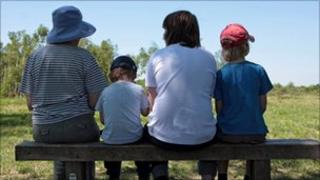 Families in Jersey can get help and advice from a new information service.
"Family Well-being" has been launched online by the community service at The Bridge.
The online information service offers support for parents to help them feel safer and more able to cope.
The service hops to become the first port of call for anyone needing help with family life, and organisers hoped it would be developed in other languages in the future.
Patricia Tumelty from The Bridge said: "We want Family Well-being to be truly representative of what is available for families in Jersey.
"We are also encouraging the community to let us know of other agencies or services which may not at this time be represented.
"Over the next few months, a bus will be travelling around the island publicising the website, banners encouraging people to log on are being placed in and around St Helier and all primary school children will receive a leaflet about the service."