Murder suspect Damian Rzeszowski moved to UK prison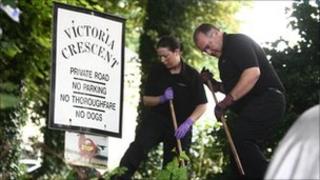 A man charged with six murders has been moved from Jersey's La Moye prison to a secure facility in the UK.
Damian Rzeszowski was remanded in custody last month after being charged over the deaths of six people, including his wife and two children.
Prison Governor Bill Millar said Mr Rzeszowski was transferred at the beginning of September for operational reasons.
Mr Rzeszowski's next court appearance is on 28 October.
The 30-year-old is accused of killing his wife Izabela Rzeszowska, 30, and his children, Kinga, five, and Kacper, two.
He is also accused of killing his father-in-law Marek Garstka, 56, and Marta Dominika De La Haye, 34, and her five-year-old daughter Julia Frances.
Six people died from stab wounds in an incident in Victoria Crescent in St Helier on 14 August.
Jersey's Prison Governor has declined to say where in the UK Mr Rzeszowski has been transferred to.