Jersey construction workers to be taught about bats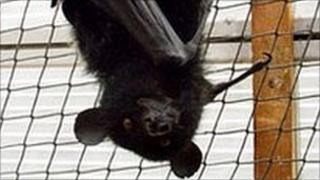 Builders and architects will be told how their work could harm Jersey bats.
The Jersey Bat Group said loft conversions, skylights and re-cladding roofs often threaten the mammals who rely on roof spaces.
Two training days are being run for people working in the construction industry so they are aware of how to protect the local bat population.
They will shown the signs there are bats before they were accidentally killed or displaced by a development.
The people who go to the training courses will find about the eight species of bat in Jersey, all of which are protected because their numbers are in decline around the world.
The Jersey Bat Group said the training was needed because bats are tremendously loyal to their roosts, slow to breed and are particularly vulnerable to change.
It said energy efficient new building standards carry a real threat to bats, but also to species of birds, such as swallows.
The group said the training was part of this year's United Nations' Year of the Bat.
The training days will be held at the Durrell Wildlife Conservation Trust in Trinity on Friday 21 and Saturday 22 October.