Quarter of Jersey women 'not having smear tests'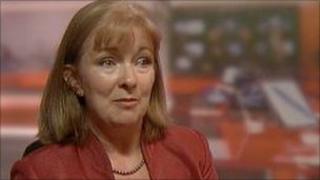 There are concerns more than a quarter of women in Jersey are not getting screened for cervical cancer.
Jersey's health department is encouraging women to have a smear test once every three years to spot the early signs of the disease.
Women in Jersey aged between 20 and 64 are offered regular cervical screening.
The department was worried in the past three years only 21,000 women out of the 28,300 in that age group in Jersey had a smear test.
The test can detect abnormal cells in the neck of the womb which, if treated early, can stop cancer from developing.
'Often feel embarrassed'
Acting Medical Officer of Health, Dr Susan Turnbull, said: "Each year in Jersey, one to two women die from cervical cancer.
"We want to highlight to women, particularly to those in their 20s or 30s who may never have had a smear test, just how important it is for them to have a regular test every three years."
Dr Linda Diggle, who is overseeing a campaign to encourage more women to have the tests, said: "We appreciate that having a smear test... can be mildly uncomfortable and women often feel embarrassed about it."
The "What's pants but could save your life?" campaign posters will be appearing in shops, gyms, hair salons and doctor's surgeries and there will be a banner in King Street.