Jersey chief minister calls for reform of civil service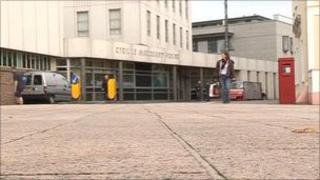 Jersey's civil service needs to be modernised if the island is to continue to get reliable cost effective services, says the chief minister.
Senator Terry le Sueur was speaking during a debate on government spending plans for 2012.
States departments are outlining how they will spend their budgets within the background of cuts and savings worth £65m by 2013.
Senator le Sueur said modernisation was needed to achieve the savings.
The chief minister, who is retiring from Jersey politics in the autumn after the elections in October, said: "This will involve changing the way our public sector works, harnessing new technology and making the best use of the people and resources we have available.
"This is why the Council of Ministers is putting forward this vision for the future based on a business plan that must ensure we have a balanced budget for 2013."