Plans to delay Jersey health service charging failed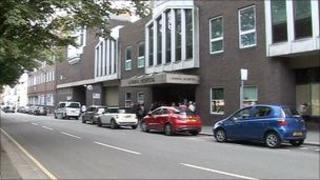 An attempt to stop some of the new charges for islanders using the Jersey health service has failed.
The health and social services department is introducing a number of user pays charges for 2012.
They will include charges for using accident and emergency, non-urgent cosmetic operations and possibly re-introducing prescription charges.
Deputy Geoff Southern wanted to cancel many of the proposed savings but was unsuccessful.
The Health and Social Services minister Deputy Anne Pryke, said the changes would make the department more efficient.
She said: "I understand the fear associated with anything that is perceived as a cut to front line services but the simple thing is that some of our services do need to be modernised.
"If you preserve them in aspic they become outdated, outmoded and inefficient."
The health and social services department must make cuts as part of wider States of Jersey savings worth £65m by 2013.