Cash boost for Jersey taxi marshal scheme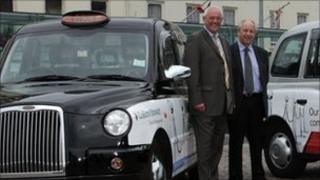 Extra funding has been given to a scheme that helps people get home safely after a night out in Jersey.
The Q-Safe Taxi Marshal scheme has been given money by a financial company who will fund the scheme by paying for adverts on taxis.
The marshals monitor the taxi queue at the Weighbridge on Friday and Saturday nights.
Colin Russell, chairman of Safer St Helier, said the scheme significantly reduced disorder and crime in the area.
Earlier this year, there were fears the service would end because it ran out of money, but the States, the parish and local businesses rallied together to keep it going.
Collins Stewart Wealth Management said official statistics from the States of Jersey Police to September 2010 showed they only had to deal with six assaults at the taxi rank during the first three years of the scheme, compared to 19 during the previous three years.
And it said public order and drunkenness reports around the rank had also been reduced.
Colin Russell said: "As a community group, our concern is for the safety of people in St Helier and the Q-Safe Taxi Marshal Scheme meets that aim.
"There can be little doubt that it has been hugely successful, not only in reducing anti-social behaviour but, perhaps more importantly, in improving the quality of life of those living, working and using the area."