Jersey appoints first female rector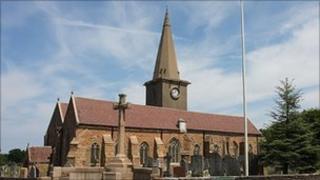 Jersey has appointed its first female rector.
The Reverend Gerry Baudains, who was already doing the job in St Martin on a temporary basis, has been given the role permanently.
She has been appointed as a self-supporting minister, which means she will do her duties on a voluntary basis, with allowances for housing and personal expenses.
Her appointment must still be approved by the Lieutenant Governor.
Ms Baudains said: "At the moment I am rector designate but when I am appointed I will be the first female incumbent in post on the island, certainly the first female rector."
'Generous offer'
Meanwhile, an anonymous benefactor has offered to pay about £500,000 to refurbish the St Martin rectory, in exchange for a share of any future rent from the house.
It has been empty since the retirement of the Reverend Laurence Turner last year.
There was heated debate at a parish assembly on Wednesday night over whether the property should be refurbished or sold and a new rectory built.
Ms Baudains added: "In amazing St Martin's fashion the discussion and debate that we'd had all evening really found that there wasn't sufficient information on which to make the decision.
"So we've ended a parish assembly with no decision being made despite the fact we've had this incredibly generous offer."
Michel Le Troquer, the constable elect in St Martin, said: "It sounds very exciting, we are going to be looking at this... and I know the lawyers will be looking at it.
"Really if this is an opportunity that we can save that Rectory and refurbish it and it becomes again the centre of the parish and the heart of the parish, great."