John Uphoff Trust to give Les Quennevais school radio station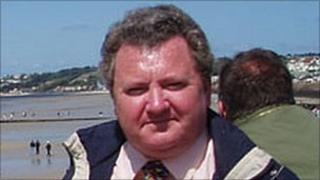 A radio station is being set up at a school in Jersey with money from a bursary scheme.
Following the death of a BBC Radio Jersey presenter, the John Uphoff Memorial Trust was set up to help nurture radio talent.
Les Quennevais school was given £2,000 towards the radio station while mature student Jo Hickey was given about £600 to study a journalism course.
Budding foreign correspondent Andrew de Castro received a similar sum.
He said the money would buy a portable recording device to help him with his ambitions.
This year, a total of seven applications were received.
Mr Uphoff's widow Jan, who is also a trustee of the fund, said: "The trustees faced a very difficult choice this year, but the three successful applicants really shone out.
"The school application thrilled us, as so many local children will benefit from the bursary, and Jo and Andrew were also very deserving recipients, each in their own way. John would have very much approved."
'Real excitement'
Keith Baker, head of Key Stage Three Science at Les Quennevais, said: "We are delighted to have received such an enthusiastic response to our plans for a school radio station."
"There's a real excitement and buzz among my colleagues, as well as among the students, with many keen to make the radio station a success with live broadcasts, debates, topical news reports, plays and performances."
After Mr Uphoff died in August 2008, his family, colleagues and friends set up the trust to support islanders who want a career in radio broadcasting.
Funds for the bursaries have been raised through a memorial walk, car boot sales, an open afternoon and musical evenings, as well as profits from sales of the John Uphoff children's story book.