Jersey sends collected tax to EU member states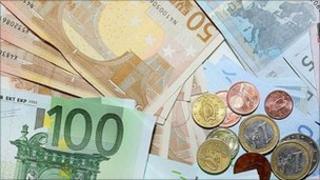 Jersey's government returned £4m in tax to EU countries this year as part of a tax agreement.
Since 2005, the States of Jersey has agreed to collect and return retention tax.
It is based on the amount of interest on accounts held in Jersey by EU nationals.
Under the terms of the agreement, 75% of that tax was sent to 27 member states in the EU and the rest was retained by Jersey's Treasury.
But that amount fell significantly because of lower interest rates.
This year £4m was sent to EU countries while £1.3m was kept by Jersey's Treasury.
But last year £8.85m was returned to Europe and £2.99m was kept by the Treasury.