Jersey minister at Liberal Democrat conference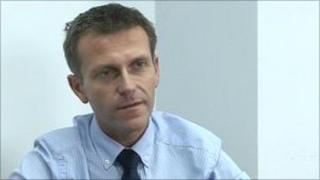 Jersey's deputy chief minister, Senator Philip Ozouf, is to represent the island at the Liberal Democrat party conference.
It is the first time a minister from Jersey has gone to such an event.
Senator Ozouf said decisions the party make on issues such as university fees, health care and the economy could directly affect the island.
He said going to the conference in Birmingham showed Jersey was committed to political involvement with the UK.
The deputy chief minister has set up meetings with politicians such as Sir Alan Beith, the chairman of the Justice Select Committee and Lord McNally from the Ministry of Justice.
He said it was important to have face to face meeting with UK politicians to discuss closer co-operation between Jersey and the UK.
Senator Ozouf said: "It is important that we have political representation at key events in the Coalition government's calendar.
"Liberal Democrat politicians will be instrumental in shaping future policy in Whitehall which could directly affect Jersey."
The Liberal Democrat party conference is being held between 18 September and 20 September.