Jersey firework man Terry Macdonald not compensated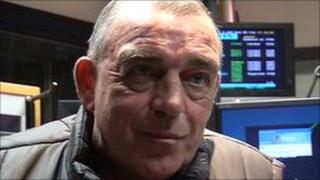 The organiser of a cancelled world record attempt has been told the Jersey States will not pay him compensation.
Terry Macdonald says he faces massive debts after plans to let off 100,000 fireworks in 2007 were called off.
His attempt to break the record at the end of the Battle of Flowers was cancelled over concerns about its effect on the environment.
He had to store and guard the fireworks at Ronez Quarry for two years because he could not sell them.
The fireworks were eventually destroyed but it left him bankrupt and jobless after having to spend two years guarding them.
In 2011 the States agreed to review why he was told he could not carry out the record attempt and decide whether compensation could be paid.
The Home Affairs, Planning and Environment and Economic Development departments said there was no intention by the States to try to stop the event and practical and financial support had been offered.
Mr Macdonald said it had been a long five years and he would be spending this week looking at the 140 page report before making any official comment.