Pre-poll voting begins in Jersey's elections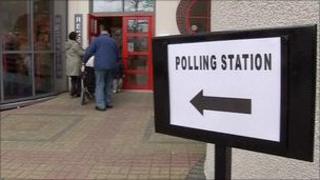 Islanders have started voting in Jersey's elections for senator, deputy and constable.
A pre-poll voting station, run by the Judicial Greffe, is available at St Paul's Gate in St Helier for people on the electoral register.
Earlier this year the States agreed to allow early voting for those who could not get to their polling station on election day.
A spokesperson said since it opened there had been a steady flow of voters.
To vote, people need to bring photo ID such as a driving licence or a passport.
The staff at St Paul's Gate will hand out separate voting slips for the senator, constable and deputy elections.
Ballot papers would then be sent to the islander's electoral district for counting.
The pre-poll voting is open Monday to Friday from 10:00 to 16:30 BST.
It closes at 14:00 BST on 17 October, two days before the election.