Jersey campaigner welcomes end of gay blood ban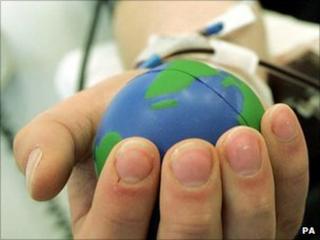 A Jersey equality campaigner has welcomed changes that will now allow homosexual and bisexual men to donate blood.
The island is following the UK in lifting a ban introduced in the 1980s to stop the spread of HIV.
The latest medical evidence presented to a UK government panel argued the ban could no longer be justified.
Stephen Edwards, from the Jersey Community Relations Trust, said the lifetime ban had been "ridiculous".
From November, gay men who have not had sex with another man in the past year will be able to give blood.
Mr Edwards said: "Most [gay men] look after their health the same as most straight people look after their health. If somebody has contracted any disease, not just HIV, there's hepatitis and things like that all have to be screened out.
"The screening is already there and if you are a straight man you could have had sex with someone four weeks ago and not know you have contracted any disease."