Jersey developers are importing granite from overseas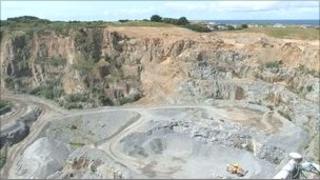 Large building projects in Jersey are having to import granite from overseas.
John Rogers, the Chief Officer of Transport and Technical Services, said it was because there was not enough granite in Jersey quarries.
He said developers were having to look outside the island if they wanted a consistent colour for their project.
The company building the Town Park has imported stone from China, and other large projects have used French granite on Jersey buildings.
John Rogers said it was sad that local granite was not being used but the amount left in the quarries was dwindling and developers needed to source it where they could.