Jersey Chamber of Commerce concern for double-dip recession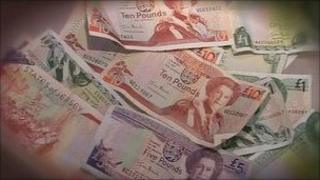 Jersey's Chamber of Commerce has warned the States that the island is facing a double-dip recession.
It said the latest sales figures showed few signs of growth in 2011, leaving businesses concerned for the future.
The Treasury Minister is due to release details of the 2012 budget this week that will include £65m in savings.
Senator Philip Ozouf said he wanted to balance the books but the chamber wanted money injected into the economy to avoid another slump.
David Warr, president of the chamber of commerce, said the island needed an alternative to avoid having to put up taxes.
He said: "We are concerned that [Senator Ozouf] is balancing the budget, possibly at the expense of the economy.
"If we don't see economic growth, what are we going to do? We can't keep putting taxes up to stimulate the economy.
"Let's have a plan B and be creative about what plan B is just in case plan A doesn't work out."
Economic development minister, Senator Alan Maclean, said that while it was right that the government had put money into economic stimulus, the private sector had a role to play.
He said: "I had a very interesting conversation with the chairman of the construction council who said there is something like £250m of potential private sector investment being considered by the planning department.
"That would deliver something like £500m of stimulus. We need to work together in order to help the private sector do their part in terms of delivering stimulus into the economy."