Jersey minister disputes delay claim over statistics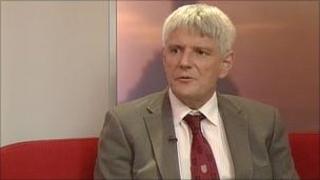 Jersey's education minister has disputed claims of delays in publishing school performance details.
The Education and Home Affairs Scrutiny Panel wanted to know what changes the minister had made to the policy over releasing the information.
Education Minister Deputy James Reed said more information was published on exam results this year than before.
In 2010 it was reported some State schools had some of the lowest GCSE results in the British Isles.
At the time there were calls for the publication of a full breakdown of GCSE results by school by the education department.
The scrutiny panel suggested that changes should be made.
Deputy Reed said: "Information comparing Jersey with each region in England has been available on the States website since the end of August.
"Further information will be made available once a full analysis has been completed and schools will be publishing their own results in October."
The minister also disputed claims by the scrutiny panel that extra information being published was down to their recommendations.