Jersey's Treasury Minister defends police HQ offer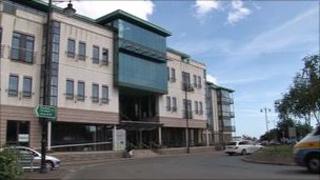 The Treasury Minister has defended his decision to ignore advice when making an offer on a new police headquarters.
The panel looking into the failed Lime Grove House deal said it did not understand why Senator Philip Ozouf offered £500,000 lower than recommended.
The States was set to buy it until the owners leased it to a finance firm.
The minister said he made a lower offer as he believed the valuations did not represent good value for taxpayers.
Senator Ozouf said: "Basically I was offered to buy this building at a price that was too high.
"I was presented with some valuations on the basis that the building was let, but actually the building had been empty for 10 years.
"So I was being asked to use taxpayers money effectively to buy a building that already had a tenant.
"That didn't represent best value for islanders and that's what my primary obligation is."
The Corporate Services Scrutiny panel found a number of "serious concerns" including a breakdown in communication between government departments.
It said it was unable to investigate further because the findings were beyond its remit and could impact on the integrity of the States.
These include questions about whether procedures were followed correctly, and whether the transaction was carried out in the best interest of the States.
The panel said it would refer it to the Comptroller and Auditor General, Chris Swinson, who has confirmed he will now review the failed deal but warns his investigation could take some time.