Jersey Evacuees book is given to island schools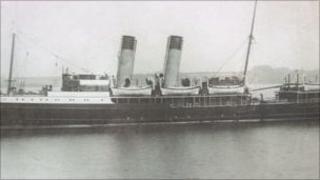 A book detailing the experiences of evacuees from Jersey is to be given to every school on the island.
Jersey Evacuees Remember, published this summer, tells the story of more than 40 boys and girls who moved to England during World War II.
Caroline Urrutia, a teacher at First Tower school, said the book will teach children about the island's history.
She said: "It has got first hand knowledge and will be a source for history projects."
Jean McLaughlin, the president of the Jersey Evacuees Association, said she hoped the book would help young people understand something of the experience her generation faced
She said: "The book tells of our experiences and memories of what we saw and lived through as children.
"We want to convey to everyone reading this book the feelings of what it was like and what we went through, living on the other side of the stretch of water that separates us from England."
The distribution of the books to schools is being arranged by the States' education department.