St Brelade calendar raises money for parish church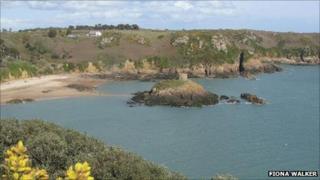 Twelve views of St Brelade are featured in a calendar to raise funds for the parish church.
It is thought to be Jersey's first parish calendar and has been developed by Fiona Walker, the wife of the former Chief Minister, Frank Walker.
The collection of photographs aims to capture the seasonal changes in the parish.
The project was developed after St Brelade's parish church appealed for original fundraising ideas.
Mrs Walker said: "I enjoy photography as a hobby, and putting together 12 imaginative images of the parish in which I was born and now live was a challenge and a pleasure.
"My aim was to give a slightly different perspective on familiar scenes, whilst trying to catch the essence of each month throughout the year."
The Rector of St Brelade, the Reverend Mark Bond, said: "We are very lucky in St Brelade to have such a beautiful church in a unique setting, and I know how much parishioners value and appreciate it for all those important events in their lives: the baptisms, weddings and funerals, and of course weekly worship and parish occasions.
"Fiona's stunning photos, which encompass the whole parish, will generate some much-needed income to ensure that we can continue to provide this ministry."
The calendar has been privately funded and all the proceeds will go to the church.