Fisherman's Cottage turned into St Helier holiday let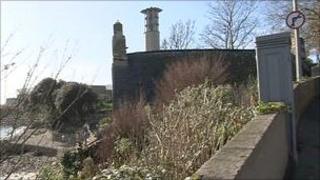 One of the oldest buildings in St Helier is being converted into holiday accommodation.
Nearly £300,000 of ratepayers' money is being spent on the Fisherman's Cottage on Mount Bingham, which overlooks Havre des Pas.
The Parish of St Helier wants to start letting it to holidaymakers next year.
It was being used as a store and during the Occupation, German soldiers used it as a look-out. It is not clear when it was last inhabited.
A gable wall of the listed building is in danger of collapsing, and inside it still has its original earth floor.
A planning application was submitted nearly two years ago and work has now begun on the project.