Consultation on education in Jersey is extended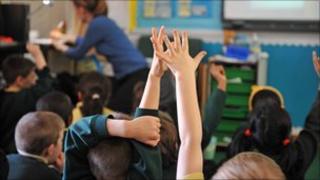 The Education Department is extending its consultation on Jersey's education system by seven weeks.
The three-month review called Learning for Tomorrow's World: The Future of Education in Jersey deals with all aspects of the island's schools system.
The department said the deadline was being extended to allow more islanders to submit their views.
Islanders are being asked to identify strengths and weaknesses in the system and invited to suggest improvements.
The original deadline for responses was 14 October but that has now been moved to 2 December, giving people an extra seven weeks to contribute.
Education bosses said many comments had been made by parents but teachers and firms have also submitted views.
The consultation paper includes questions about giving children the best start to their schooling, the selective nature of the education system and special needs.
It also asks about apprenticeships and adult courses at Highlands College.
Three public information evenings will be held in November, each focusing on one area of the service.
On 15 November at Highlands it is on post-16 and higher education, on 22 November at Jersey College for Girls it will focus on early years and primary education, and on secondary education on 29 November at Le Rocquier school.