Jersey minister to delay chalet demolition decision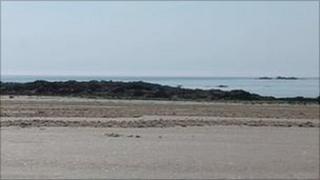 A decision to knock down chalets in Ouaisne has been deferred while the planning minister visits the site.
The Owner of Olliviers Farm wants to build eight houses on the site but 500 people have complained about the plans.
At a public meeting, six islanders spoke of the uniqueness of the site which backs on to Ouaisne pond.
Architect of the homes plan, Mike Smith from J Design, said the plans were originally submitted in November under the rules of the 2002 Island Plan.
The chalets have been home to island residents since the 1930s and some are living in aluminium vans, a rare site in the British Isles.
'Peaceful place'
Residents said at the meeting on Friday said that they were against plans to remove the chalets because it was a unique way of living in Jersey.
Spokesperson for the residents, Mark Winter, said the temporary homes were originally built as holiday and weekend lets but had become homes to many islanders.
He said: "It is a tranquil, peaceful place to live and really unique to Jersey because of its history and location.
"We live in a sensitive environmental area and the people who do live there care passionately about this part of the island."
Mr Winter said Olliviers Farm was an important part of Jersey history with one resident having a site there for 60 years.
He said there was no problem with the design of the houses in the development - just that the location was all wrong.
"These originally temporary homes would probably not be given planning permission today but they are a way of life for residents in the community," said Mr Winter.