Liberation Brewery must move Royal Square event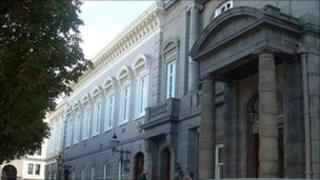 A planned anniversary event by a Jersey-owned brewery is having to move from the Royal Square.
The Liberation Brewery, which has its head office on the square, is marking 140 years of business.
Originally planned for the Royal Square next weekend, the event will held be in Weighbridge Place instead.
A spokesman for the Bailiff's Chambers, which grants licences for events, said it was better suited there because it is a commercial event.
The licence conditions are less stringent than for events in Royal Square.
The Liberation Brewery is owned by the Liberation Group and was originally known as the Jersey Brewery.
As part of its celebrations, it is making 2,011 bottles of a beer specially brewed for the event.