States of Jersey keep police HQ location plan 'secret'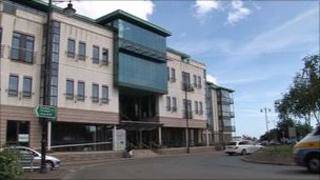 The States will not reveal where in Green Street they are considering building a new police station.
A group was set up to look at existing States owned sites after a deal to buy Lime Grove House fell through.
Up to 200 police officers will move from Rouge Bouillon with Green Street, currently, the preferred option.
Constable John Refault, who is leading the work, said they did not want to reveal the exact location in case it turned out to be unsuitable.
"We are progressing this as quickly as we can and I am expecting to hear back from the project group by the end of October," he said.
"By that time we hope to say this is our preferred site and we are going here, or this site has dropped away and we are now focusing on an alternative site."
The States was set to buy Lime Grove House but the owners decided to lease it to a finance company instead.
The police had hoped to move some of their officers to the empty office block at the eastern entrance to the Tunnel.
The Treasury Minister said the States "could not afford to and should not compete with the finance industry".
If approved, the new police station would be built on States-owned property in Green Street.