Positiv+ to stage mid-summer music festival in Jersey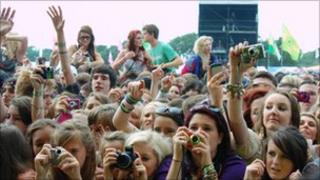 The organisers of Jersey Live have announced they are launching a new mid-summer music festival in the island.
The name of the festival, date and venue have not been confirmed but Positiv+ said it hoped the first event would be held in July 2012.
It said it would draw on local influences as well as attracting leading international artists.
Co-director Warren Le Sueur said it would give Jersey "another high quality music and entertainment event".
The Jersey Live music festival is held every year in early September.
Warren Holt, who is also co-director of Positiv+ Productions, said: "The recent sad announcement of the demise of the Grassroots Festival has caused us to accelerate our own plans to launch an alternative music festival.
"We have for a long time felt that the appeal and energy of Jersey Live needed to be harnessed in a second music festival, targeting an alternative genre of music and style of event."
Last month, the company that runs the Grassroots Festival ceased trading because of financial difficulties.